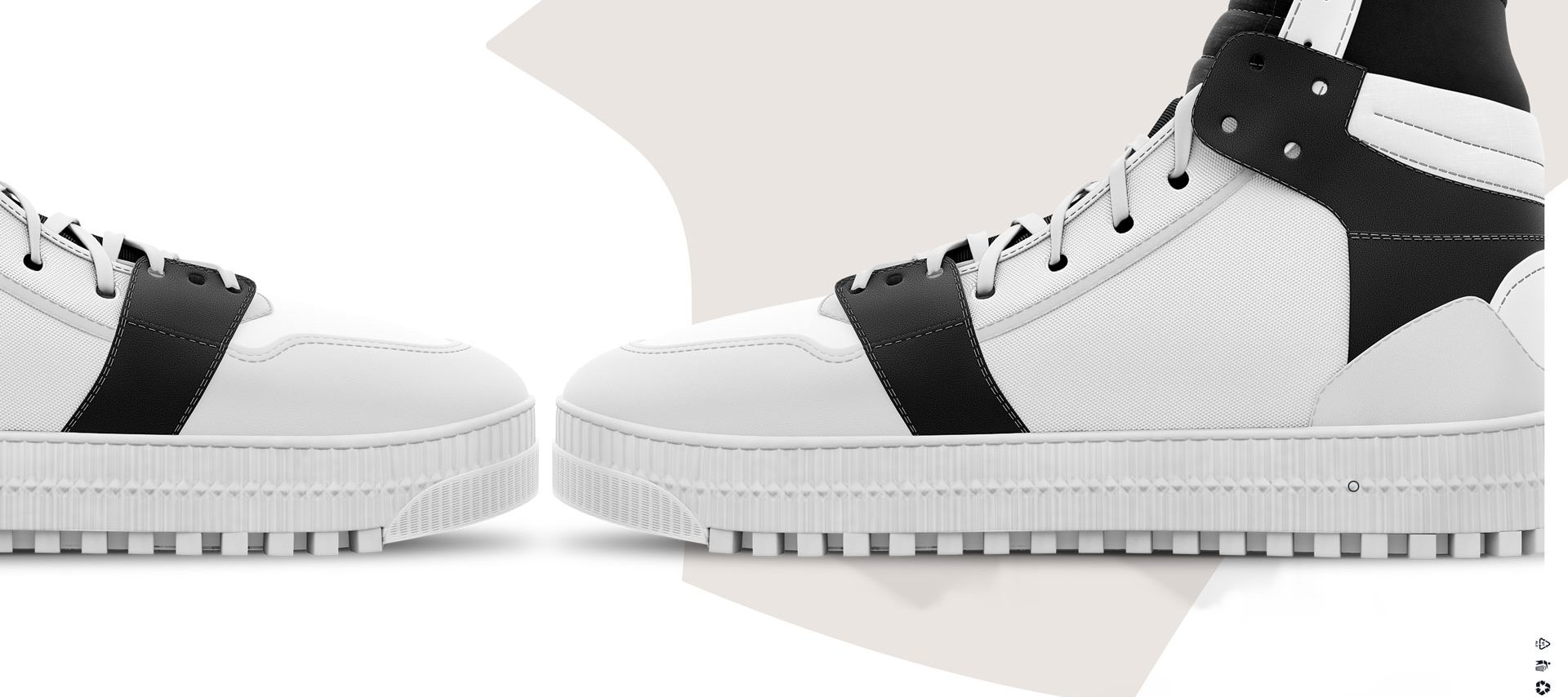 Products
Taking care of your footwear is as simple show of Respekt and is as easy as following a simple three step routine; Clean, Protect and make them Fresh.
Empire has developed three revolutionary products to help you keep your footwear in great shape, whether they're used for sports, socially or in the workplace.
Watch the video below to see how effective Empire is against the worst stain makers we could find.
Empire Clean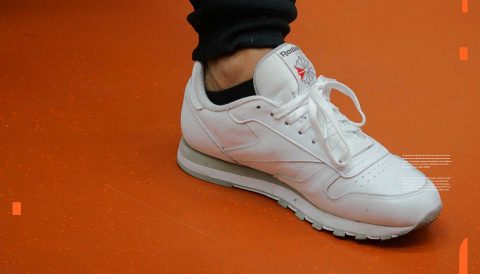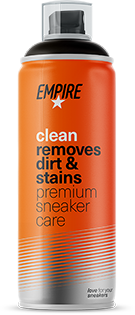 Put your best foot forward
Respekt starts with a clean shoe; once they're looking ship shape, then you think about keeping them that way.
EMPIRE CLEAN is an innovative cleansing foam that quickly and effectively cleans all surfaces, even delicate material mixes and bright colours.
Simply apply the foam to your sneakers and leave for a few minutes before cleaning them with a brush or sponge. Finish by wiping with a damp cloth. Repeat if necessary.
Empire Protect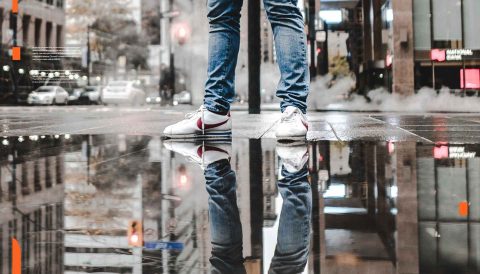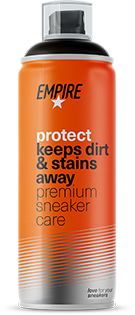 Fear no wear and tear
Now that your footwear are looking like new and Respekt-able lets make sure they stay that way.
EMPIRE PROTECT is an easy-to-use spray that creates an invisible protective shield on all surfaces.
Unexpected messes are no match for sneakers that have been treated correctly* with EMPIRE PROTECT; even ketchup and mud are simply rinsed off with water.
*Follow the instructions to ensure optimal performance.
Empire Fresh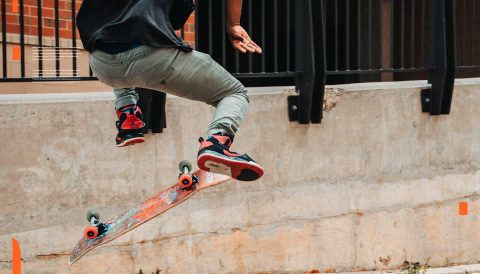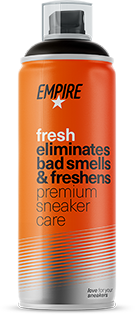 Bad odours beware
EMPIRE FRESH is a shoe deodorant that keeps sneaker odours under control, no matter how often you wear them. It's a small act of Respekt that ensures you don't have to deal with any embarrassing situations.
Our specially formulated, skin-friendly, spray controls shoe climate and provides a soothing feeling and has a pleasant cooling effect.
Simply spray the insides of your sneakers two to three times a week and your odour problem is gone.