Nike | Air Force One |DOPE AF-1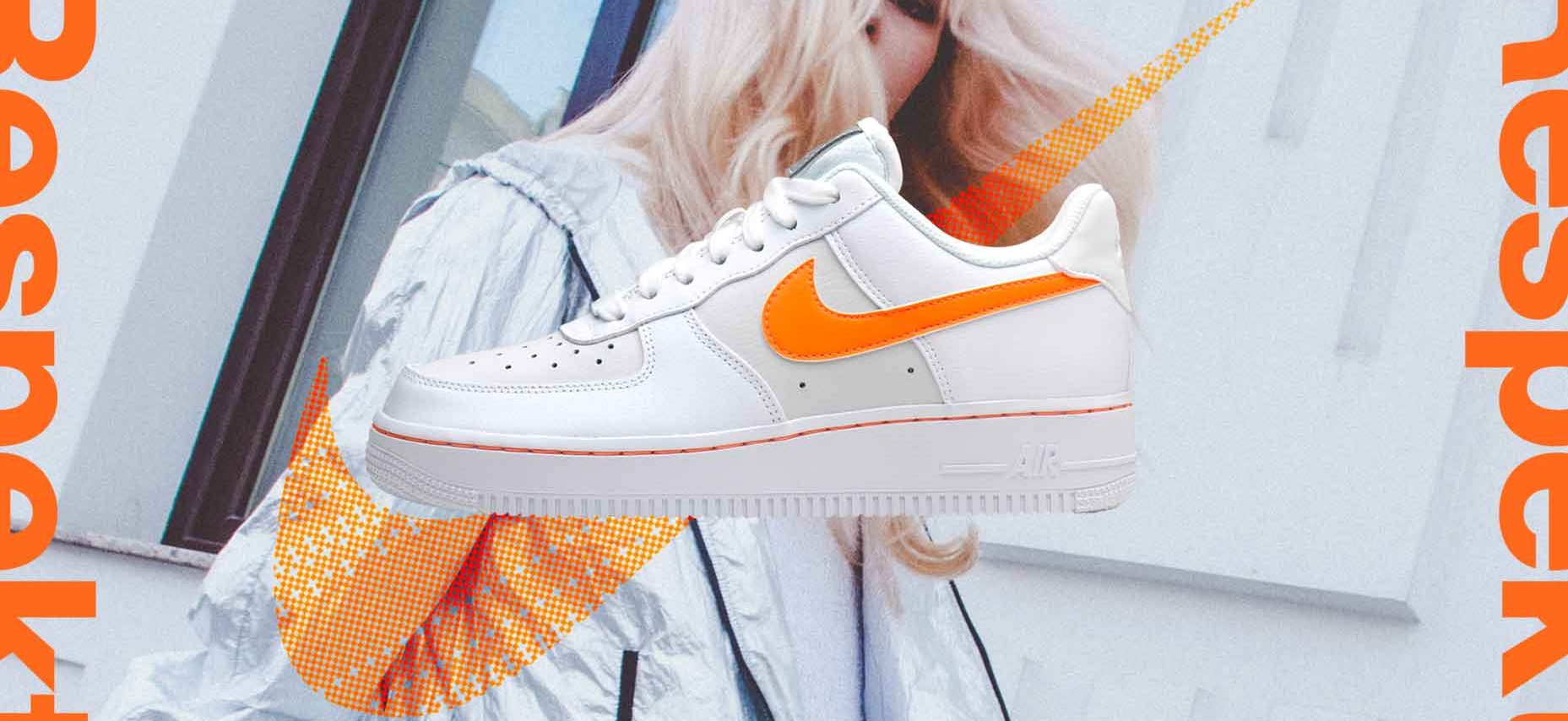 Created in 1982 by legendary designer Bruce Kilgore, the Air Force One was the first basketball shoe to use the Nike Air technology. And, it's hard to believe nowadays, but the Air Force One wasn't originally called the Air Force; the name is a reference to Air Force One, the plane that carries the President of the United States. But, these sneakers were always destined for the highest office!
Nike Air Force Ones were originally considered the favored shoe of the inner-city basketball courts, especially in Harlem, New York; hence the nickname "Uptowns". Although not he first shoe to be referred to as such (that honour lies with Pro-Keds' 69er), it is the shoe that is universally known by it.
For a shoe that's more than 35years old, surprisingly little has changed to the Air Force One since its creation; although the original stitching on the side panels is no longer present in modern versions of the shoe.
The shoe is offered in low, mid and high-top, although the most common Air Force Ones sold are low in the solid white colour-way, also referred to as "white on white". Another identifying characteristic of an Air Force One is a small medallion secured to the bottom of the laces and engraved with the inscription "AF-1". Dope.
To date over 1,700 colour variations have been produced, bringing in an estimated US$800 million per year in revenue – damn Daniel!
Conclusion: (After image carousel)
As a performance shoe, the Air Force One is still used for streetball as well as for professional play; NBA players Jerry Stackhouse and Rasheed Wallace have worn AF-1s on court. But, it's in culture that the Air Force One has achieved its greatest success evidenced by it featuring in songs by Nelly, Jay Z, Kanye West and others. Respekt.