Virgil Abloh – From nowhere to Nike and LV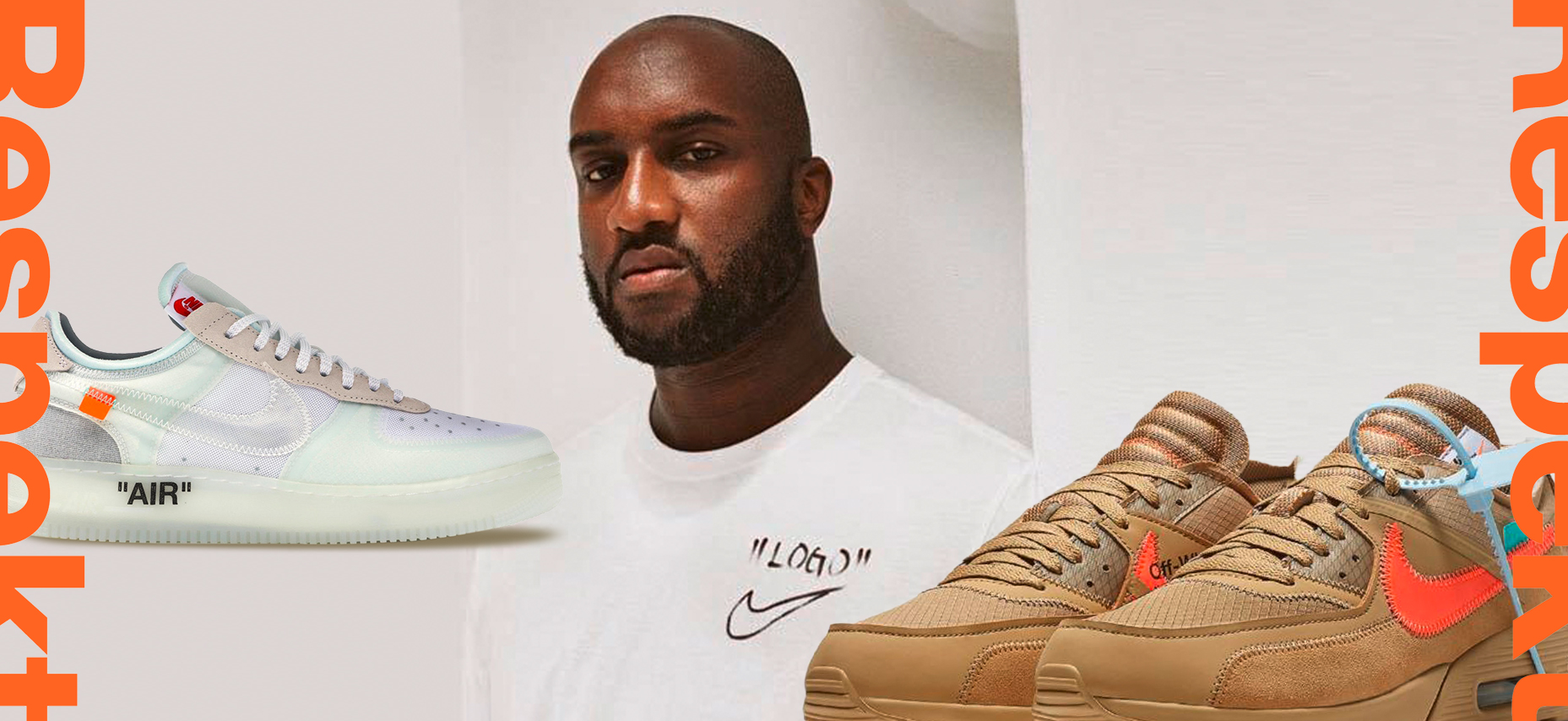 The 39-year-old Virgil Abloh, originally from Rockford, Illinois, has never graduated in design. He developed his penchant for creativity in his childhood. His mother was a seamstress, and his father had his own painting company. Abloh has gone a long way, and everyone is now talking about his label "Off-White", he is a fashion designer, entrepreneur, architect, artist and DJ.
After high school, he studied architecture at the Illinois Institute of Technology, but he quickly realized that he would not be able to express his creativity in that profession. A significant milestone in his career was an internship at Fendi in 2009, where he co-operated on a few projects with rapper Kanye West for the first time. During this period, Abloh also met another fashion pioneer, Michael Burke, the CEO of Louis Vuitton.
After some successful years working together with Kanye West, Abloh founded Pyrex Vision, in 2012. The concept was simple but effective. He bought clothing from the brand Champion for cheap, added his printed designs, and resold the items for $ 500 each. Pyrex Vision which had been solely seen as a short-term artistic experiment was closed down one year later.
Abloh's first real commercial venture was created in 2013 with the launch of the high-end streetwear brand "Off-White". His style has caused much hype around the world over the past years. He increasingly relies on the unconventional use of typography and punctuation marks, which have become his very own trademark — often copied, never matched.
"The Ten" – worldwide sneaker hype
Abloh's biggest coup so far was his collaboration with Nike. In a very short period, he has been able to revolutionize some of the bestselling sneaker silhouettes through his deconstruction of the shoes, creating objects of desire for sneakerheads all over the world. Many new models have been launched over the past two years. A short while back there was speculation that the collaboration with "The Ten" would end, but new models have been recently released. Also launched late last year to great acclaim was the three new colorways of the Dunk Low. In 2020, sneaker lovers can surely look forward to the launch of some new grails. We are surely excited to see what future collaborations with Nike will look like.
Abloh has reached new levels beyond the sneaker scene. On March 25, 2018, Abloh became the artistic director of Louis Vuitton's Menswear. The 39-year-old is now omnipresent with his projects due in large part to his close friendship with some big celebrities. He recently designed the dress for the wedding of Hailey and Justin Bieber.
What now?
Abloh says of himself that he develops more than 30 ideas a day. No wonder the fashion world is wondering which bomb he will burst next.
In seeing all that he has achieved in such a short time, we only have one word for Virgil Abloh's career: Respekt.