Puma | RS-X Colour Theory | EVERYBODY HAS GOT A THEORY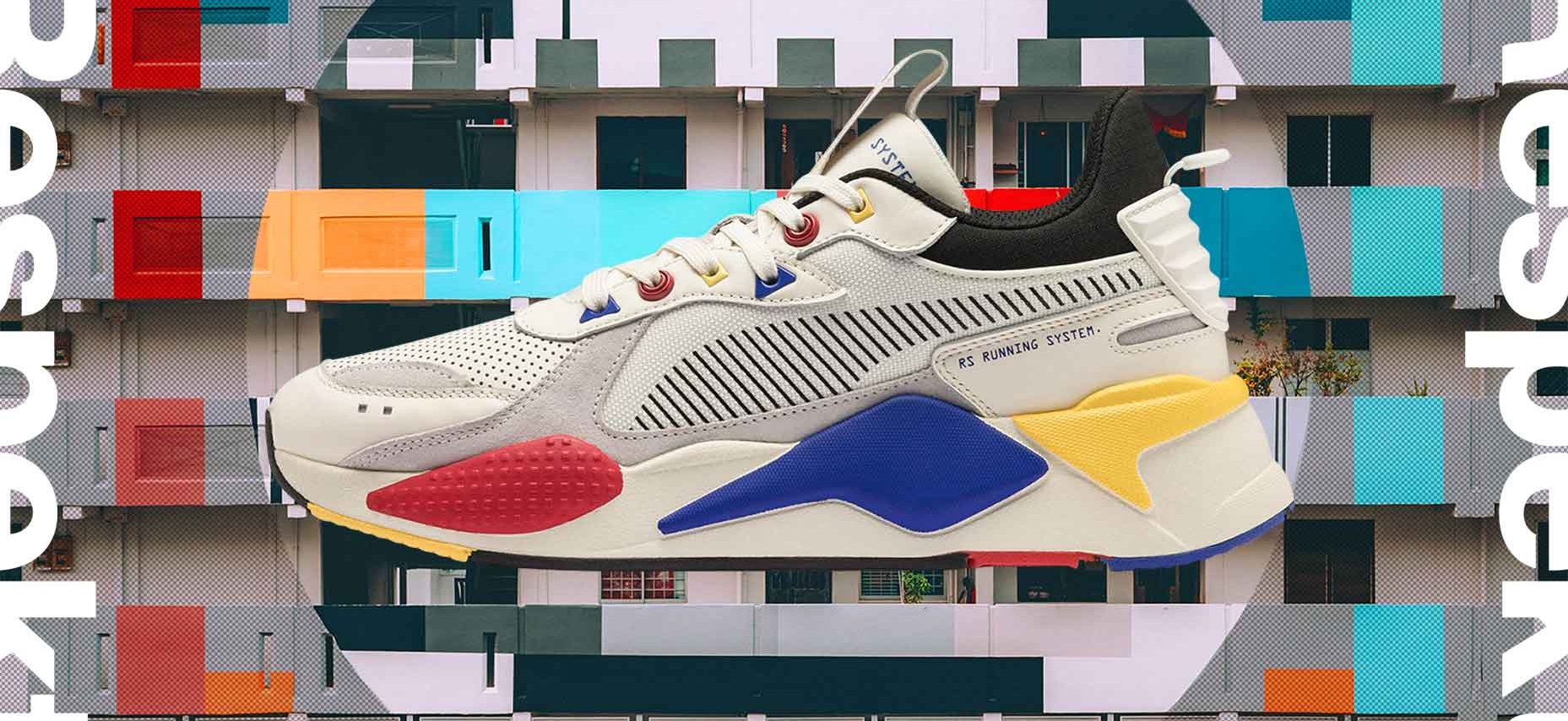 Ever since Puma reimagined their 80's RS technology, the new Running System sneakers have gone from strength to strength resulting in numerous colourways and collaborations. Having started with the game changing RS-0 series, they're now taking their flagship cultural icon to the next step with the RS-X Reinvention.
The German giant has again successfully tapped into the power of nostalgia and blended it with the current bulky design trend to deliver a shoe that that is new, innovative and future facing while somehow dragging us backwards at the same time; yes, these badass sneakers are straight out of the McFly playbook!

The first drop in the range, the RS-X Reinvention, strips the brand's RS cushioning technology back to its essentials and rebuilds it into a modern midsole. Continuing the interplay of past and future, its upper mixes classic leather and suedes with modern meshes and textiles, and the colour palette pays tribute to the past by using hues lifted directly from iconic pieces in the brand's archive.

Never one to miss out on an opportunity, Puma haven't just left the reinvention to themselves, choosing to partner in a number of innovative collaborations with major players from the worlds of toys, television, telecommunication, and the motoring; two of the most exciting have been the Hasbro Transformers Pack and a deal with Mattel to celebrate the 50th anniversary of Hot Wheels.
Conclusion: (After image carousel)
As the sneaker wars ramp up and the established brands start digging deep into their archives, we suspect that the leaping cat is going to find even more gems hidden away just waiting for a chance to show what they can do in the 2020's! Just goes to show; Respekt where you're from and who knows where you'll go.