Nike SB Dunk Low – We go on safari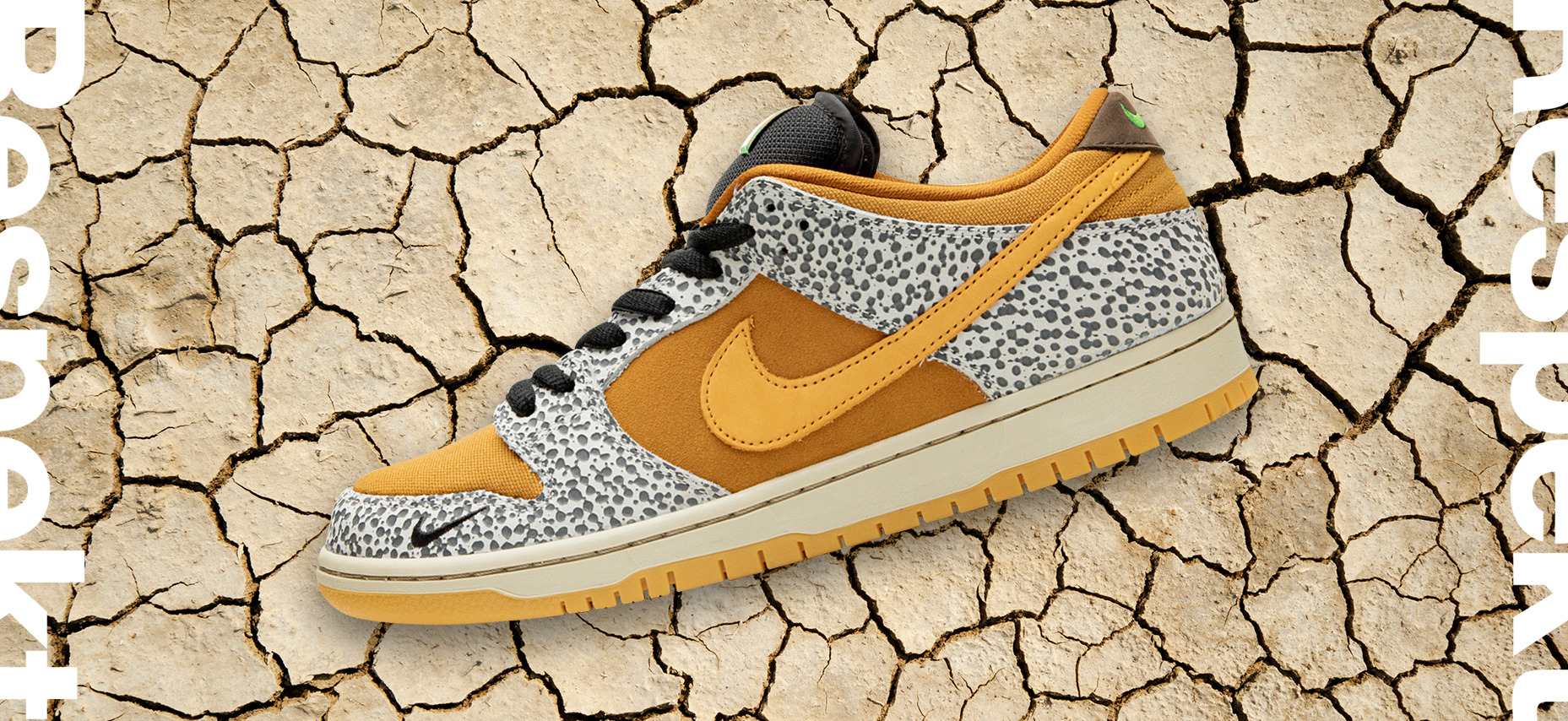 Last year it was already indicated that Nike will put more and more work into their dunks. The Nike SB team in particular showed what they're able to do in the first quarter of 2020. Numerous Dunk Low silhouettes came and will come onto the market, put Adidas in their place and sell like hot cakes. The collab with Travis Scott was a worldwide success, but the "Plum" and J-Pack "Shadow" also caused a sensation.
In March, skaters and sneakerheads will get their money's worth, because Nike SB releases a Dunk Low called "Safari". From the little Swoosh on the forefoot to the suede-trimmed constructions to the various shades of neutral grey and kumquat, this Dunk Low offers an incredible number of details, which are also reminiscent of the famous Air Max 1 "Safari" from atmos.
Sneakerheads and skaters all over the world will go crazy for this Dunk, that's for sure. The official release of this grail is next Saturday, March 14th. In addition to Nike itself, the shoe will be released by well-known retailers and skate shops. Due to the popularity, most shops will do an online raffle. Here you can find a list of a few shops where you can currently take part in raffles for the right to purchase the Dunk Low Safari:
– Bonkers
– Orange jungle
– blowout
– Remixblackburn
– BigAirLab
If you have a well-known skate shop near you, you can try your luck on site. These shops will get the Dunk Low Safari instore:
– Olliewood Luxembourg
– Bonkers Frankfurt
– Zupport Trier
– Stayonline Koblenz
It is important that you show Respektto the skate shops. Most of them are independent stores that run their business not because of profit, but because they love what they do. Accordingly, show the Nike SB Dunk Low Safari #Respektif you're lucky enough to get hold of one. The best way to do this is to protect it from all dirt with our Empire Protectright from the start. 😉