Totally Nuts: A Portrait of Danny Macaskill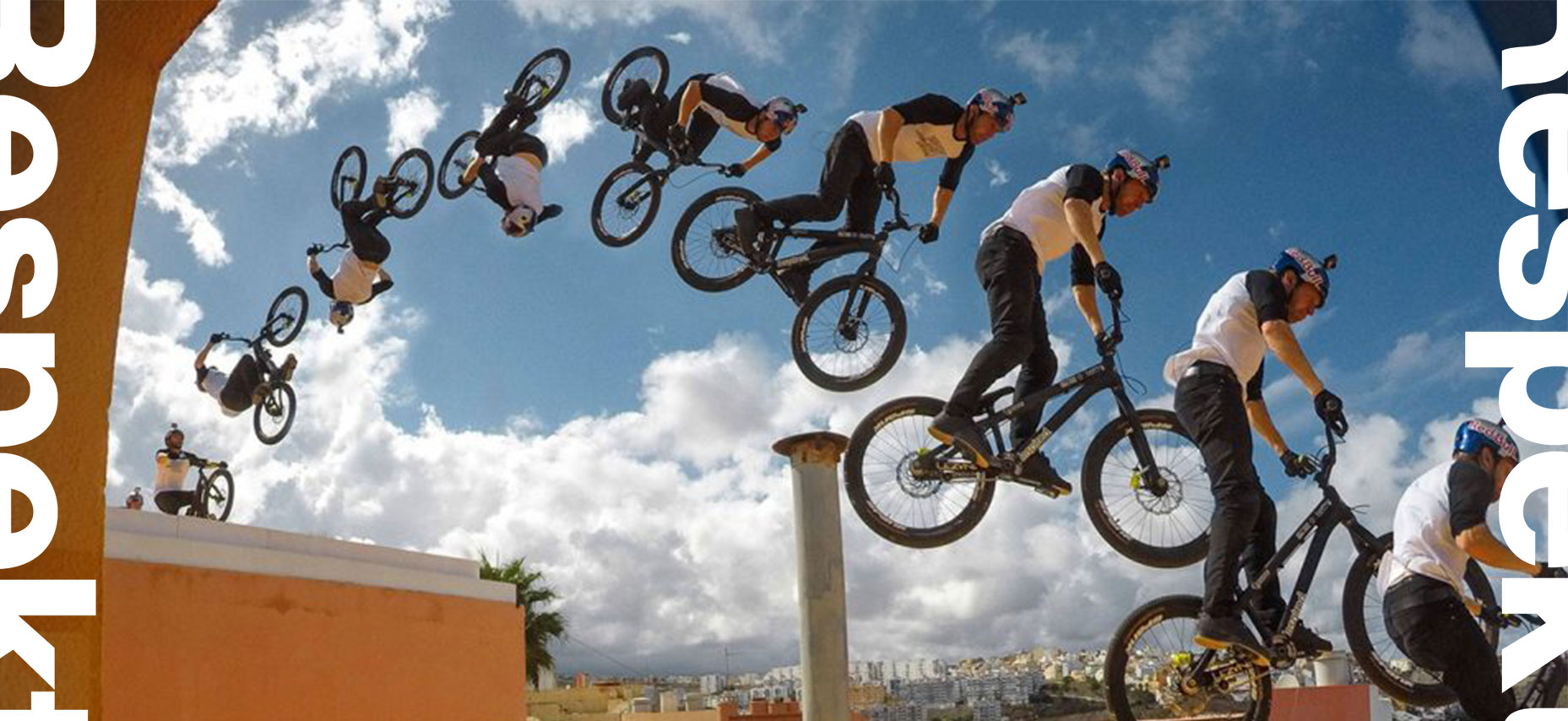 Others don't even dare to dream about what he does with his bike in real life. Danny MacAskill has revolutionised trial biking and became a star almost overnight with a YouTube video. As an out-and-out sneaker fan, he has now brought out his first individual bike-shoe collection. We present the superstar from Scotland.
Danny, born on Skye in 1985, discovered his love of bikes at an early age. After leaving school he worked as a bike mechanic and stunt rider for the Scottish team "The Clan". Yet Danny MacAskill was destined for something greater, higher, faster – something unprecedented. At the age of 24 his first film "Inspired Bicycles" was a hit and made his name in the global bike scene overnight. Even the crème de la crème asked: how does the guy do it?
Some eight years and well over 100 million YouTube clicks later, Danny MacAskill's life looks very different. But one thing has stayed the same: his love of the sport. And that hasn't changed despite the large sums of money he now earns with prestigious sponsors such as RedBull.
The video "The Ridge" shows just how down-to-earth he still is. The seven-minute clip could actually be used as a promotional film for his birth place. It shows nothing more than nature and a man on a mountain bike who thinks no obstacle is too high.
His daring stunts have caused him a few broken bones over the years, but the 31-year-old is far from calling it a day. Instead he gets back in the saddle every day as enthusiastic as ever. The question is, what does a normal bike ride look like in the life of Danny MacAskill? See for yourselves:
Alongside his own courage, his inimitable technique and his perfectly tuned bike, MacAskill has another indispensable assistant: his Five Ten shoes. These shoes have excellent grip and a unique feeling on the pedals. Five Ten has been working with MacAskill since 2011. In 2016 they launched the second Danny MacAskill signature model.
His career definitely deserves our Respekt.