Afew x Asics – from disinterest to global hype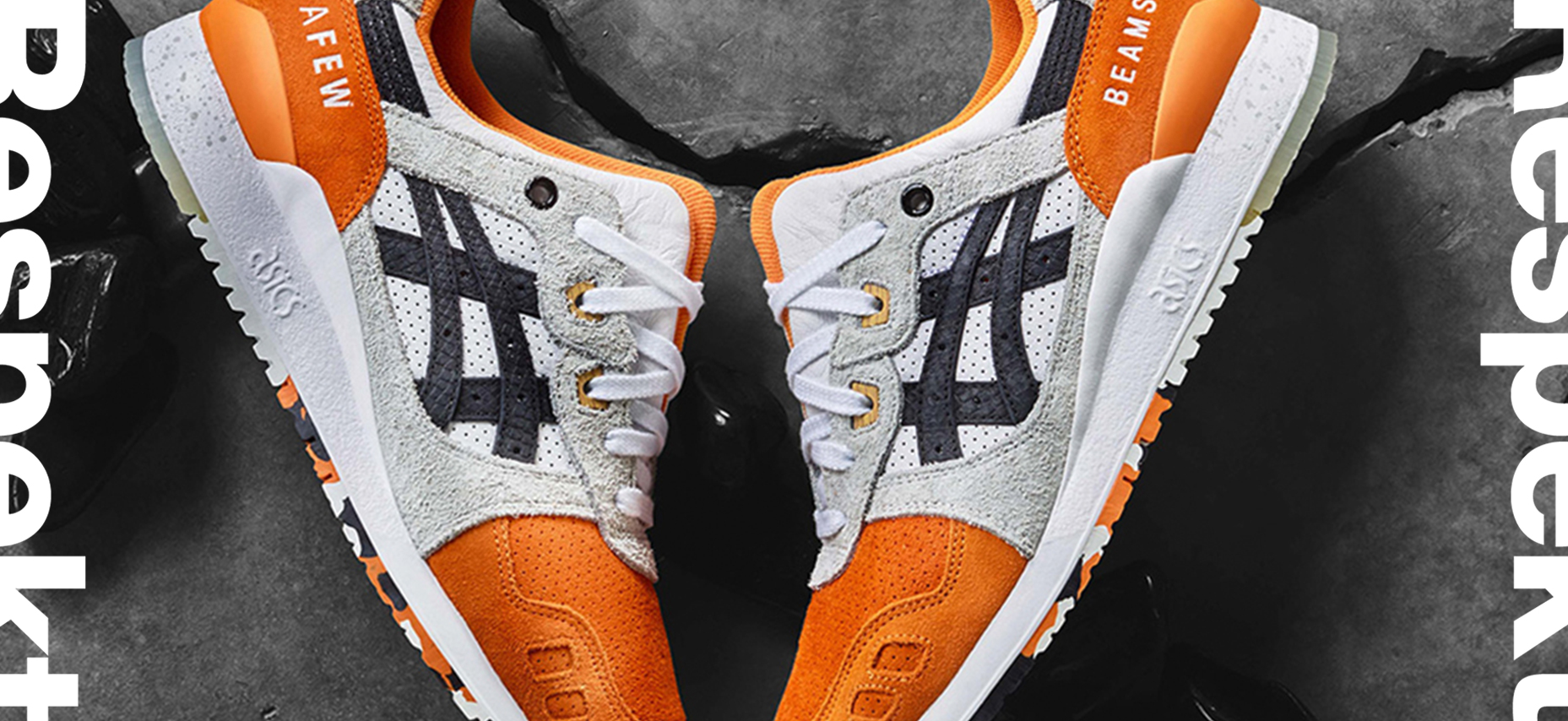 The sneaker store Afew in Düsseldorf / Germany is probably familiar to most sneakerheads. However, the journey to global fame for owners Andreas and Marco Biergen was a long one. A shared passion for basketball and sneakers led them to open the store in 2008, and the Koi collab with Asics, in particular, is what opened the door to the world for them. But how did this collaboration, which is already steeped in history, come to life?
The Afew store is located in the middle of the Japanese area of Düsseldorf. More specifically, it is the largest Japanese community in Europe. Because of this close relationship and the #Respekt of Japanese culture, a desire arose in 2012 to release an own shoe in collaboration with the Japanese brand Asics. At that time, however, Afew was unknown outside of Germany, and Asics initially refused to cooperate officially.
Andreas and Marco experienced a difficult road, but their persistence, the help of some friends, and some happy coincidences led to the production of the first Asics Gel Lyte III Red Koi as a 1on1 sneaker.
To celebrate Japan Day, the first Koi was presented to the public at an exhibition in collaboration with the unofficial help of Asics. Within a few hours, the model was shown worldwide in all relevant sneaker media. A real hype arose around a shoe that could not even yet be purchased. But even all this hype in 2012 was still not enough to convince Asics of a collab. Only the great success of a t-shirt for Japan Day 2013 brought Afew's attention to those responsible for collaborations in Europe at Asics.
Just in time for Christmas, the email came that Afew would officially be part of the Asics anniversary campaign with the Red Koi in 2015. With this official release, over 250 sneakerheads camped out a full four days in front of the store in Düsseldorf. Through further campaigns such as the "Black Koi", which was auctioned in a charity campaign for over 4,000 euros or the fashion collection around the Koi in 2016, the Koi itself became its own brand.
During a trip to Japan, Andreas and Marco were lucky to get to know the right people from the local sneaker scene. Through these new relationships, the collaboration with Asics and BEAMS the Asics Gel Lyte III Orange Koi came to life in 2018.
Is this the end of the story? We don't think. The fact is that Afew has shown the world that even a small store can create global hype around a collab with a good idea and a lot of passion. We tip our hats to Andreas and Marco, big Respekt guys!
#Respekt